testimonials
Here's an example of what some of our customers are saying.
"JDJ trailers custom built me a flat bed trailer for my business 8'x30'x4'. It's nice to be able to go to a family owned and operated company such as my own to purchase equipment for my business. The service was friendly and fast and the quality is superb, I have no complaints the trailer is in perfect working condition and I have been working it every day mon-fri for the past few months. It has made my business run faster and more efficient for me. Thanks JDJ!"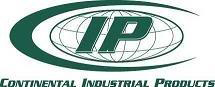 Travis Bothwell
Continental Industrial Products
"We have been partnered as a dealer with JDJ Trailers for the past 4 years. JDJ has helped our business continue to grow by consistently providing good quality trailers at affordable prices. When it comes to meeting unique customer requests they have also provided us with a variety of customized trailers that meet our customers' needs. Everyone at JDJ is pleasant to deal with and we feel it is a bonus to be able to work with a Canadian manufacturer."

Tracey Adams
Stittsville Trailer and Auto Sales

"I think JDJ Trailers are out of this world. They are made so sturdy. I was carrying a pile of hay with 36 rolls over 100 kilometers and you would never know it. I had to look in the mirror to see if the trailer was still on. I was pulling my 90hp tractor behind my Dodge duely and my wife said she couldn't tell we were pulling anything. The load was so balanced. JDJ trailers are #1 in my mind."

Eugene Phanenhour
Palmer Rapids
"My clients claim they can set a watch, by me. To be that reliable I depend on quality equipment. Like my JDJ trailer. 15 years strong."
Colleen E. Licskai
Cricket lawn care, Brantford
"Remorque De L'Isle has been a dealer for 3 years and we are very satisfied doing business with JDJ Trailers. Excellent qualities and prices. The best thing about JDJ Trailers is the customer service, they beat everyone in the trailer industry, always happy to answer our questions. For us JDJ Trailers is like a family. We are very glad to do business with JDJ Trailers. They make the best dumper in the industry!"
Remorque De'Isle Inc.
"Some three weeks ago we decided to buy ourselves a three wheel Harley Davidson bike, something we had wanted for some 5 years now. Since we are true snowbirds who winter in Florida, we needed a trailer to haul our bike in. We saw from the main road (Hwy6) that JDJ has a great selection on your lot. We met Joshua who took us in hand and with patience and expertise, helped us select a closed in trailer suited to the length and width we needed.

We went back several times to purchase the necessary security bars, need to make our trailer secure for travelling. They even went as far as putting our license plat on. Due to the friendly atmosphere we would return to JDJ to purchase our next utility trailer.

PS: We also got many compliments from friends and family about how nice a trailer we have!"

The Chambers